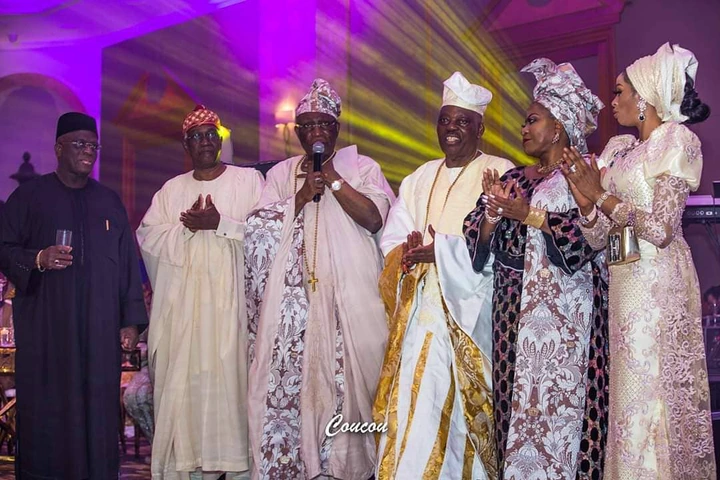 The March 11, 2020 lavish party marking the 80th birthday of former Supreme Court Justice, who is the current Nigerian High Commissioner to the United Kingdom and Northern Ireland,, Justice George Oguntade, remains much talked about.
It was a gathering of the crème-de-la-crème of the society and whoever mattered in the south west social establishment was a guest.
Venue was the Park Lane Hilton, London, United Kingdom. The venue is said to be the peak of elegance and exclusivity. The party had 350 esteemed guests in attendance.
The guests who were feted by the Oguntades must have memories to share since there was much to eat, drink and the old school music from Chief Ebenezar Obey livened up the merry moments.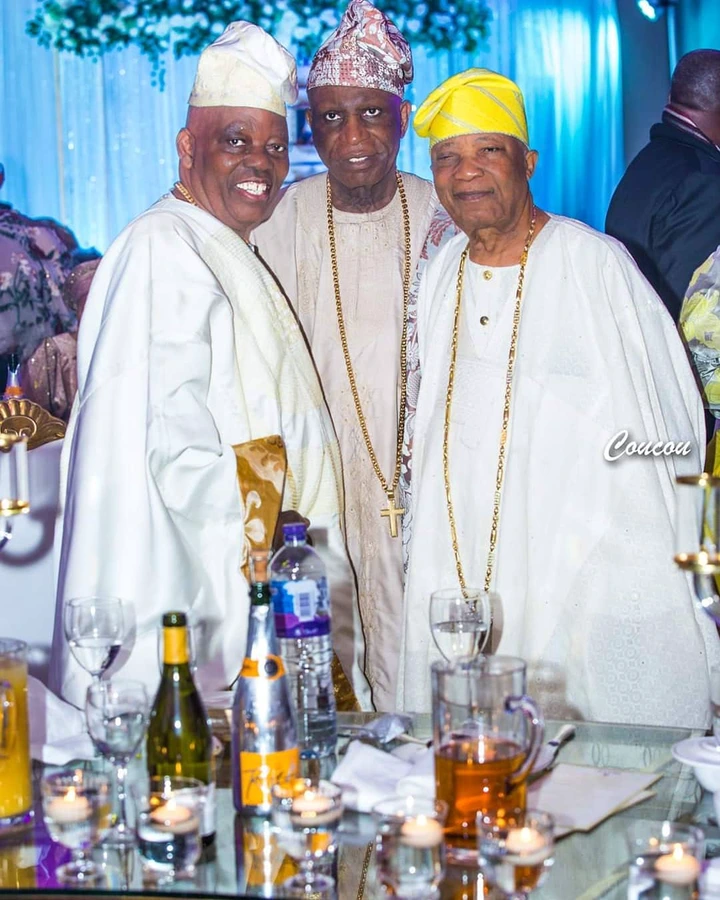 But 16 days after, many of these guests are either self isolating, or just out of isolation due to the Coronavirus pandemic that is ravaging the world!
The A-list guest list boasts top politicians, businessmen/women who mattered and many Lagos socialites that have always made parties to tick and 'shake.'
A roll-call includes, Chief Olusegun Osoba, a former governor of Ogun State; the current governor, Dapo Abiodun and his wife Bamidele; 80-year-old industrialist, Chief Razak Okoya, his wife, Shade; astute businesswoman, Hajia Bola Shagaya, politician cum journalist, Chief Dele Momodu, real estate guru, Chief Olu Okeowo; the Oba of Ikate land, Saheed Elegushi, billionaire businessman, Chief Kessington Adebutu and his wife, Kofo; Chairman of Channels Television, Mr John Momoh, and his wife; the All Progressives Congress chieftain, Mrs Kemi Nelson; Lagos State Head of Service, Hakeem Muri-Okunola; a former Lagos Deputy Governor, Sarah Sosan; and Senator Lanre Tejuosho.
The wife of the Director-General of the Department of State Services, Aisha Bichi; Iyalode of Lagos, Bintu Tinubu and former Chief Executive Officer of Access Bank Plc, Aigboje Aig-Imoukhuede and wife.
A former Minister of Foreign Affairs, Maj.Gen Ike Nwachukwu (retired), and wife; comedian Tee A, Erelu Abiola Dosunmu, and Senior Special Assistant to the President on Women Affairs Hajo Sani; and socialite, Mrs. Nkiru Anumudu; were also at the party.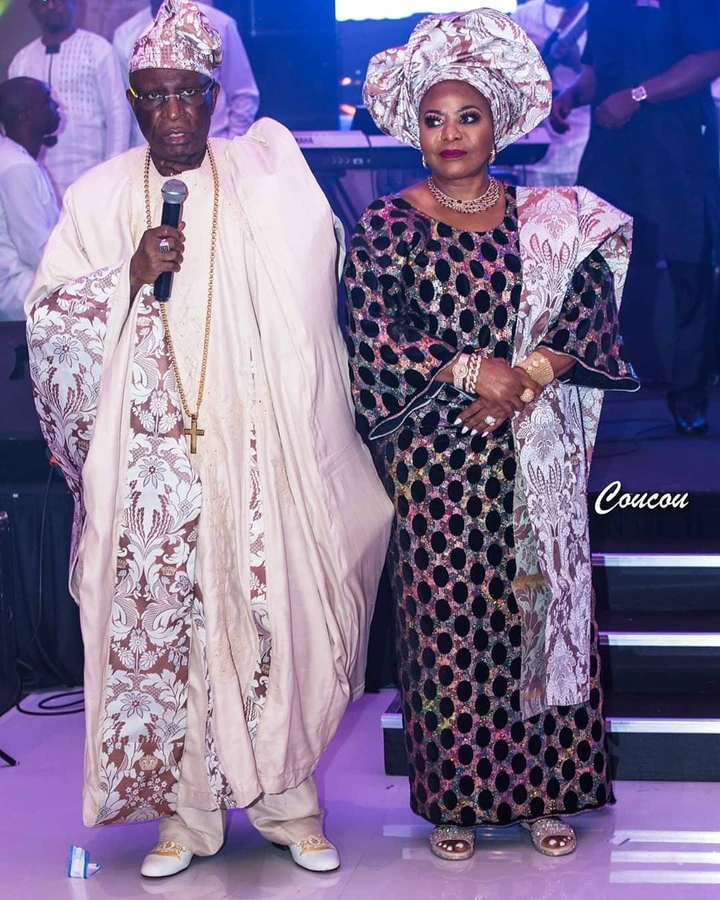 Of course there must have been a scare among the guests who had returned to Nigeria when they learnt that two of those who attended died suffering from Coronavirus.
But Chief Olusegun Osoba allayed such fears.
While speaking to PUNCH, the former Ogun State governor said there was no cause for alarm.
He said, "It does not follow that they contracted the virus at the party, they probably might have been carrying it in their bodies and manifested soon after the party.
"But I was there and the party took place 15 days ago and if there is any virus in my body it should have manifested by now. I came back last Thursday almost a week today and as I landed I granted an interview to TVC at the airport, considering the action that the Lagos State Government has been taken, I announced that I will be going into self- isolation immediately.
Even Hajia Bola Shagaya said she had observed self isolation. ""When I came back (from the event), I isolated myself for some days to observe if I would show any symptoms. But after few days without any sign of fever or cough, I came out (of isolation)," she disclosed.
Even the Ogun State first couple, Governor Dapo and Bamidele Abiodun have disclosed that they tested negative for coronavirus.
However, Chief Razak Okoya, Chairman, Eleganza Group of Companies, who attended with his wife, and two children is said to have gone into self isolation immediately he heard about the deaths.
According to his brother-in-law, Mr. Demola Seriki, who was a Minister of State Defence during Goodluck Jonathan administration, the Okoyas tested negative to COVID-19.
"Since the news emerged that two people who attended the party died of coronavirus, Chief Okoya has done a test and he was negative. He is, however, in self-isolation."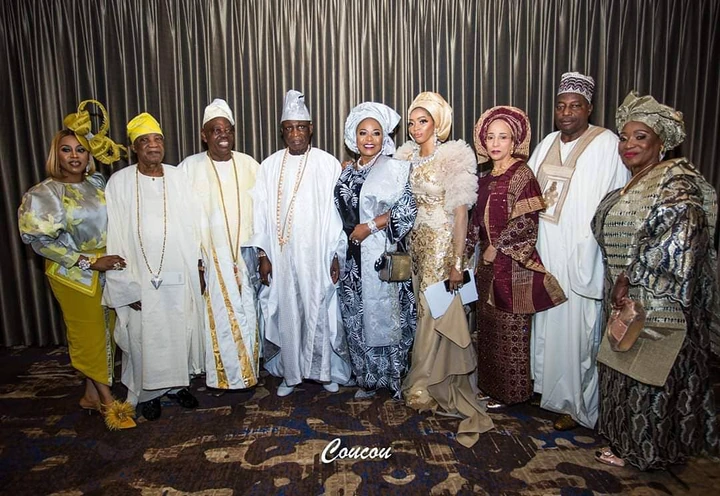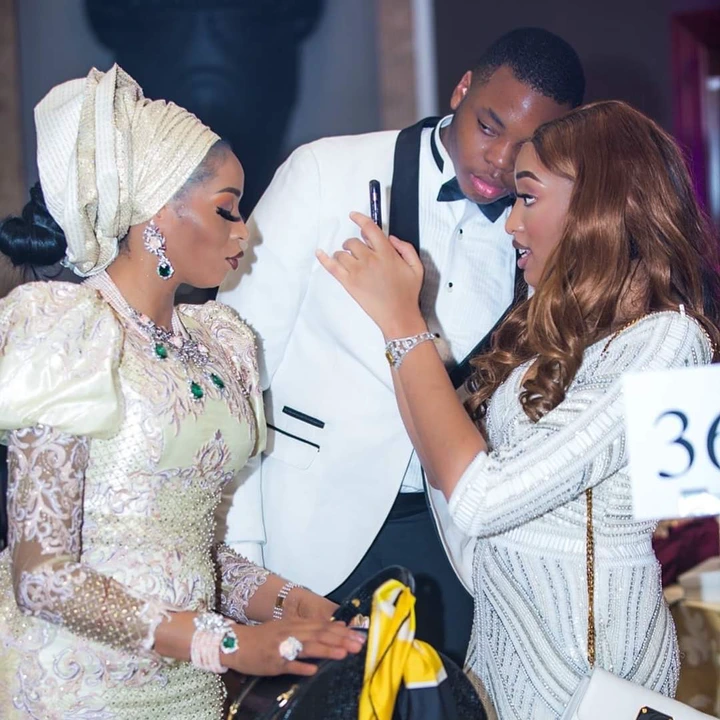 His wife Shade also released a press statement to the effect.
She stated: "Dear all ; It has come to my attention that there are several false reports floating around on social media regarding H.E Adesola George Oguntade's recent 80th birthday celebration held in London on the 10th March 2020.
My husband , myself and family members plus all our close friends were all in attendance and I can confirm that we are all well and fine after 16 days of attending .
To the best of my knowledge and findings none of the guests in attendance have shown any signs or symptoms of the deadly Coronavirus as I text this today , the misinformation being circulated on social media lacks all credibility and its aim is for blackmail purpose only .This is simply fake news and i am using this platform to debunk it . I urge bloggers and social media influencers to use their platforms wisely in order not to spread panic or give wrong information to their followers .
Covid-19 is a global pandemic which is facing all nations at the moment , and during this time especially it's important to promote kindness and positivity and wish well to everyone . I am overwhelmed by the love and concern shown by all who have called and messaged me and I pray and hope all will be back to normal soon . I urge that God will answer all prayers during this period and let this big phase in the history of the nation pass very soon . Amen .
Chief ( Dr ) Mrs Shade Okoya.